Who We Are
Interfaith Peace-Builders was founded in 2001 and became an independent organization in 2006. We have sent almost 60 educational and solidarity delegations to Israel/Palestine. Interfaith Peace-Builders is not affiliated with any government, political party, or special interest group. We are funded primarily through individual donations.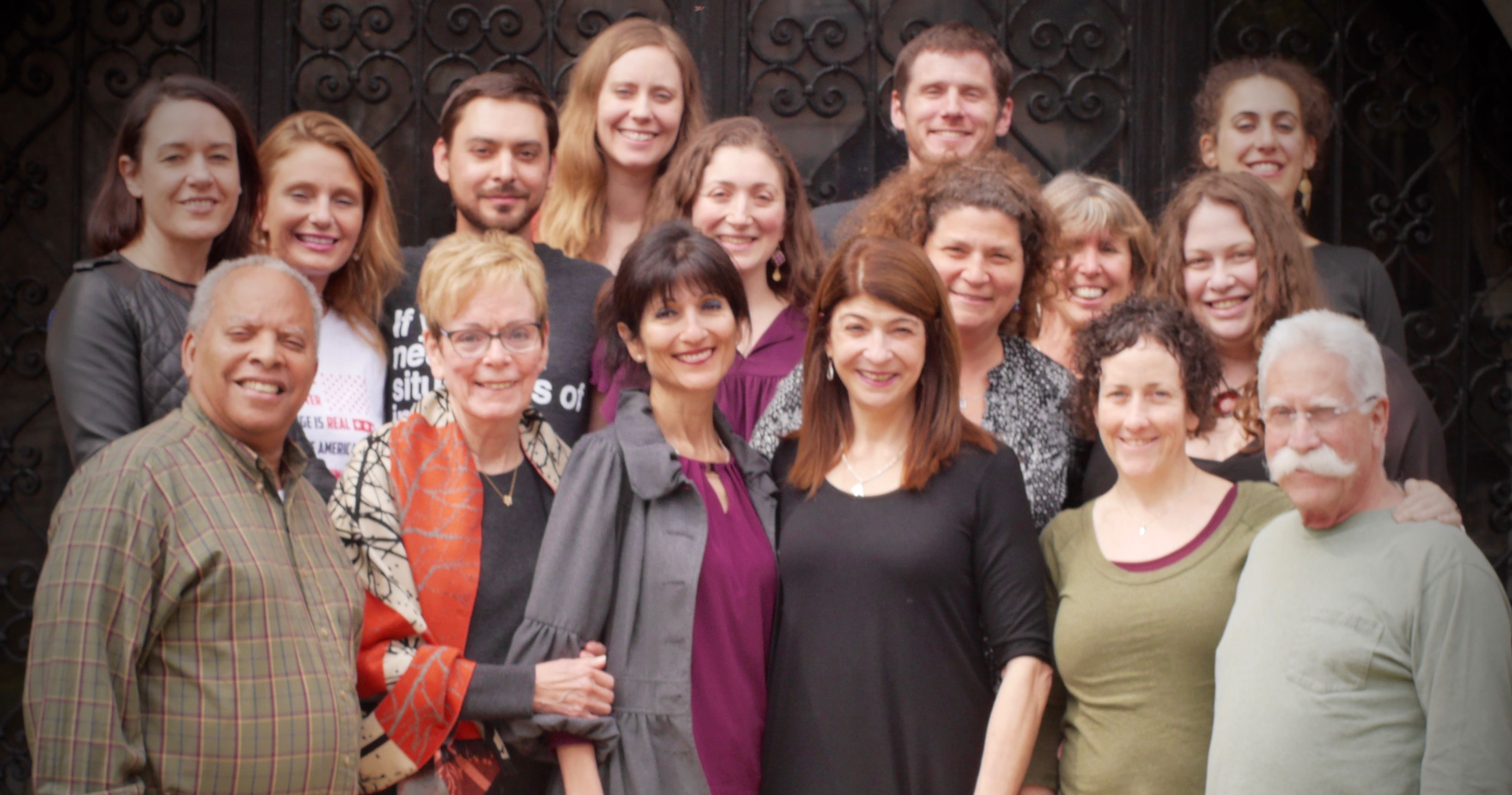 Board of Directors
Ilise Benshushan Cohen has her PhD in Social and Cultural Anthropology focused on Mizrahi Jews and their experiences of war and eviction in Israel, and is a long time scholar-activist on the Middle East, particularly on Israel/Palestine and Mizrahi Jews. She is a Sephardic Jew herself, an Atlanta native, and has lived and worked in Israel with Jews and Palestinians. This is Ilise's second stint on Interfaith Peace-Builders' board and is past board chair of Interfaith Peace Builders. She has has led multiple IFPB delegations to Israel/Palestine meeting with nonviolent and human rights activists. Ilise is also a founder of the Jewish Voice for Peace chapter in Atlanta.
Malak Fakhoury (bio coming soon)
Manal Fakhoury is a Palestinian American, born in Anabta, Palestine; her family immigrated to the US when she was 6 years old. Manal earned her Doctor of Pharmacy degree from the University of Southern California and her MBA from Webster University. She is the founder and president of Fakhoury Leadership International, a consulting, training and coaching company. She and her family travel to Palestine regularly, are IFPB delegates, and have volunteered in several humanitarian efforts. She is Co-Director of CDI (Citizen Diplomacy Initiative), a non-profit organization whose mission is to encourage American, Israeli and Palestinian people to acquire a consciousness and understanding of one another as individuals, as members of their communities, as citizens of their countries and as part of the family of nations, through the formation of three-way sister city relationships in an effort to end the occupation. Manal serves on a dozen boards and is very active in her community in Ocala, Florida. She and her husband Riadh have five beautiful children, who are also very active. Manal joined IFPB delegations in 2011 and 2012.
Mark W. Harrison serves as the Director of the Peace with Justice Program of the United Methodist Church's General Board of Church and Society. His major responsibilities are war and peace and global poverty and hunger. He also administers the agency's Peace with Justice Grant Program. His lifetime work has given him an understanding of the workings of the U.S. Congress and the United Nations. He has attended numerous ecumenical and nongovernmental organizations gatherings. Mark has an undergraduate degree in Urban Studies and a graduate degree in International Studies. He served as a Mission Intern in Botswana for the General Board of Global Ministries.
Tom Hier (bio coming soon)
Adam Horowitz is Co-Editor of the website Mondoweiss, a news website devoted to covering American foreign policy in the Middle East, chiefly from a progressive Jewish perspective. Prior to Mondoweiss, Adam was Director of the Israel/Palestine Program for the American Friends Service Committee. He is the co-editor (along with Philip Weiss and Lizzy Ratner) of The Goldstone Report: The Legacy of the Landmark Investigation of the Gaza Conflict (Nation Books). He has a master's degree in Near Eastern Studies from New York University. Prior to joining the Board, Adam also also led two Interfaith Peace-Builders delegations to Palestine/Israel. He has co-led IFPB delegations in 2007 and 2011.
Katie Huerter was recently a Middle East Peace Building Associate for the American Friends Service Committee (AFSC) where she directed and facilitated AFSC's Middle East Peace Education Project, providing information forums and building support for a just foreign policy toward Israel-Palestine throughout the U.S. Midwest Region, as well as, directed several national projects, campaigns, and events as part of AFSC's Israel-Palestine Joint Program. Katie's first visit to Israel and Palestine was during the Arab Spring in July 2011 on an IFPB delegation. She has since both organized and participated in delegations to the Middle East, most recently in 2016. As an undergraduate, Katie founded the University of Nebraska at Omaha's Students for Justice in Palestine (SJP) Chapter, and currently is a member of SJP's National Organizing Committee and serves locally on Nebraskans for Peace Palestinian Task Force's Board. Katie continues to work locally and nationally as a vocal advocate and community organizer for equal rights, justice, and freedom in Israel and the occupied Palestinian territories.
Lorraine LeBlanc is an actress and school volunteer now living in her hometown of New Orleans.  Her interest in Middle East peace grew from having Lebanese grandparents who immigrated to Mexico.  Her son also has a Jewish grandmother so her involvement is urgently personal in addition to being grounded in an abiding concern for social and political justice. Lorraine traveled to Israel/Palestine with an Interfaith Peace-Builders delegation in 2009 and the experience cemented her desire to participate in achieving justice and peace for everyone living in the region.  She is a graduate of the University of New Orleans and Penn State.  She has spent over twenty years working in the areas of fundraising and strategic planning for social service and arts-related non- profits. In addition to her initial 2009 trip, Lorraine joined a second IFPB delegation in 2015.
Richard Moss co-led an ongoing Arab/Jewish Dialogue Group in Monterey, California for 5 years. He established and led a grassroots organization for 6 years as they provided alternative information regarding the portrayal of the conflict in the Middle East. He is a Jewish-American who has traveled to Israel/Palestine four times over eight years with IFPB. He served in the US Army from 1967 to 1969 as a medic with one year in Vietnam. He has worked as a registered nurse in critical care units. Also, for 13 years he worked with the National Coalition Building Institute in local high schools to increase diversity awareness and understanding. This work included training agency and community leaders. He sat on the board of a nonprofit organization that provides violence reduction work in local middle schools. He holds a B.A. in Biology from the University of California. Richard has joined four IFPB delegations since 2003.
Lisa Nessan is a Jewish American from the San Francisco Bay Area. Lisa first visited Israel when she was 16 and later studied there in 1997-98. From 2002 to 2005 she lived and worked in the West Bank documenting and supporting grassroots nonviolent resistance against the occupation. Lisa has conducted nonviolence trainings for international volunteers working with the International Solidarity Movement and coordinated with Israeli, Palestinian and international organizations in Israel and the West Bank to facilitate support for Palestinian communities faced with Israeli military and settler violence. She has been leading delegations to the region for IFPB and Global Exchange since 2001.
Reverend Joi Orr is a progressive minister, advocate, and Graduate Fellow at Emory University in the Graduate Division of Religion. Joi received a B.A. in Philosophy and Comparative Religion from the University of Maryland College Park in 2004. In 2006, she earned the AmeriCorps Siegel Education Award for her service with the Sisters of the Good Shepherd where she practiced living simply so that others may simply live. Later, in 2010, she graduated from Howard University School of Divinity. As a doctoral student in Christian Ethics and Society, Joi is interested in the efficacy of faith based social justice organizations, social movement theory, and black Christian thought. She aspires to become seminary faculty and serve as a strategist for progressive faith based nonprofits. Joi was a member of IFPB's second African Heritage Delegation in 2012.
Alexa Polleto (bio coming soon)
Mary Poor is an analyst and editor for the Center for Social Innovation (C4), an organization that conducts research, evaluation, training, and technical assistance to improve the lives of marginalized and vulnerable populations. She supports programs that focus on complex public health problems, including homelessness, trauma, and mental illness. Prior to C4, Mary completed a master's degree in international development, with an emphasis on development in conflict-affected areas and the Middle East. Earlier in her career, she worked as a grant writer for cultural and environmental nonprofit organizations and later taught English literature and writing at several Boston area universities. She holds a M.A. in English and American literature from Boston College, and a M.A. in International Development and Social Change from Clark University. Mary joined IFPB delegations in 2010 and 2014.
Sarah Scruggs is Head Organizer at Manna, a DC-based nonprofit affordable homeownership corporation. Her organizing and nonprofit experience grew out of extensive work on Palestinian-Israeli issues. Sarah has both lived and worked in Palestine/Israel, conducting human rights reporting and civilian accompaniment with Christian Peacemaker Teams and as Communications Officer for a Palestinian youth empowerment project. A 2009 graduate of American University's International Peace and Conflict Resolution program, Sarah has a chapter in the recently published book Nonviolent Resistance in the Second Intifada: Activism and Advocacy. Prior to her graduate studies, Sarah worked as a fundraiser for Save the Children, organizing delegations to various Save the Children field programs and coordinating fundraising leadership councils throughout the United States. She also worked for the American Association for Palestinian Equal Rights (AAPER) and joined an IFPB delegation in 2017.

Mary Ann Weston is Associate Professor Emerita (and former associate dean) at the Medill School of Journalism, Media, Integrated Marketing Communications at Northwestern University where she taught a wide range of courses concentrating on History and Issues of Journalism and Reporting Across Race and Culture. Her book on portrayals of Native Americans in the twentieth century press titled Native Americans in the News was published in 1996 by Greenwood Press. Mary Ann also co-edited and co-authored US News Coverage of Racial Minorities 1934-1996: A Sourcebook (1997) and her chapter on coverage of Arab Americans before and after Sept. 11, 2001 is included in Media in an American Crisis (2005). Other research and publication has focused on newspaper portrayals of Arab Americans, on twentieth century Chicago journalism, on portrayals of women in newspaper editorials, on newspaper comic strips and on the journalism of Jane Grey Swisshelm. Mary Ann was a member of the Detroit Free Press staff that won a Pulitzer Prize for coverage of the 1967 riots there. She joined an IFPB delegation in 2006.
Staff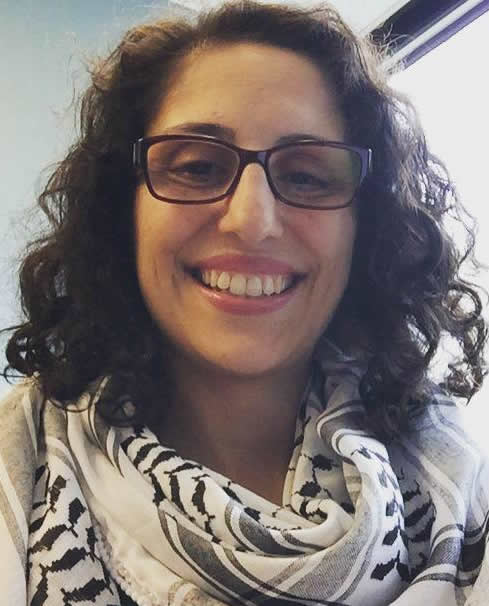 Nada El-Eryan is Managing Director at IFPB. A Palestinian-American, Nada was exposed to activism from a young age. She spent her early childhood years in the Middle East before moving to the Virginia suburbs of Washington, DC. Inspired by the potential for positive change, she earned a BA in Political Science from Virginia Tech before entering the nonprofit sector. Over 13 years of nonprofit experience has led Nada to develop a focus on community building at the grassroots level. Her expertise includes helping communities thrive by creating and implementing new programs, managing projects, strategic planning, and grants management.





Jacob Pace is Communications Director at IFPB, and staffs the San Francisco office. Jake joined the organization in 2007 after first traveling to the region with an IFPB delegation in 2003. He previously worked with Partners for Peace, the US Campaign for Palestinian Rights and the Resource Center for Nonviolence in Santa Cruz, California. He spent more than a year in Israel/Palestine between 2003 and 2005 working with the Applied Research Institute of Jerusalem in Bethlehem and the Palestinian Centre for Human Rights in the Gaza Strip. His work experience has focused particularly on media advocacy and grassroots organizing.




Emily Siegel is Program Director at IFPB. Emily holds a Master's Degree in International Peace and Conflict Resolution from the School of International Service at American University and a BA in International Relations, with minors in Sociology and Jewish Studies, from the University of Delaware. Her undergraduate studies included time abroad at Israel's Ben-Gurion University, exploring Israeli society, politics, and Bedouin rights. The focus of Emily's Masters' Degree was on the intersection of justice and peace-building through education, including extensive research on identity formation in the Israeli school system and how peace education methods create social change. Emily has previously worked for Seeds of Peace, Partners for Peace, AMIDEAST, the US Institute of Peace, and as Assistant Director of Unity Programs at Abraham's Vision. She is a trained facilitator and has co-facilitated dialogues focusing on US-Islam relations and the Israeli-Palestinian conflict.





Nadya Tannous is Education & Advocacy Coordinator at IFPB. Nadya holds an MSc in Refugee and Forced Migration Studies from the University of Oxford and a BA in Anthropology and Global Information and Social Enterprise Studies from UC Santa Cruz. She is a passionate community organizer with a focus on refugee rights, transitional justice, youth education, and inter-community empowerment movements. Nadya is a member of the Palestinian Youth Movement –USA Branch and was previously on staff with Friends of Sabeel North America. She was Coordinator and Co-Speaker on the 2017 US-National tour of No Child Behind Bars: Living Resistance from the US to Palestine. She speaks English, Spanish, and Arabic. .
In Memoriam

Scott Kennedy
was Chair of IFPB's Board of Directors from July 2011 until his death in November 2011. Scott led more than 3 dozen delegation to the Middle East, was among the founders of IFPB, and had an enormous impact on the organizations work and identity.  In addition to his work with IFPB, Scott was a co-founder and staff member of the Resource Center for Nonviolence in Santa Cruz, California, where he also served two terms as Mayor. He was previously Chair of the National Council of the Fellowship of Reconciliation (FOR) and Chair of the FOR's Middle East Task Force. Scott's advocacy included tireless efforts to bring as many people as possible to meet with Palestinian and Israeli peace-builders, and IFPB has named our scholarship fund in his honor as a testament to the work he pioneered.
Click here to read more and or donate to the Scott Kennedy Memorial Scholarship Fund.